Friday, June 18th, 2010
On May 16, the lello gang packed up its wares and participated in the annual Springfield Avenue Mayfest to share a preview of our upcoming line of canvases. We've had a booth almost every year since our business was born, and it's been fascinating to go along for the ride as the festival has grown and really found its groove. The Springfield Avenue Partnership deserves enormous props for pulling together an amazing assortment of activities for kids, diverse food options, and local merchants representing the impressive diversity our town has to offer. My wife came home with a stack of literature from new businesses that we can't wait to learn more about - Parteaz tea parties for kids, Emily's Acting Class (people keep telling us we should sign our son up for improv classes, so maybe there's something to it?) and iLand Breeze Caribbean food.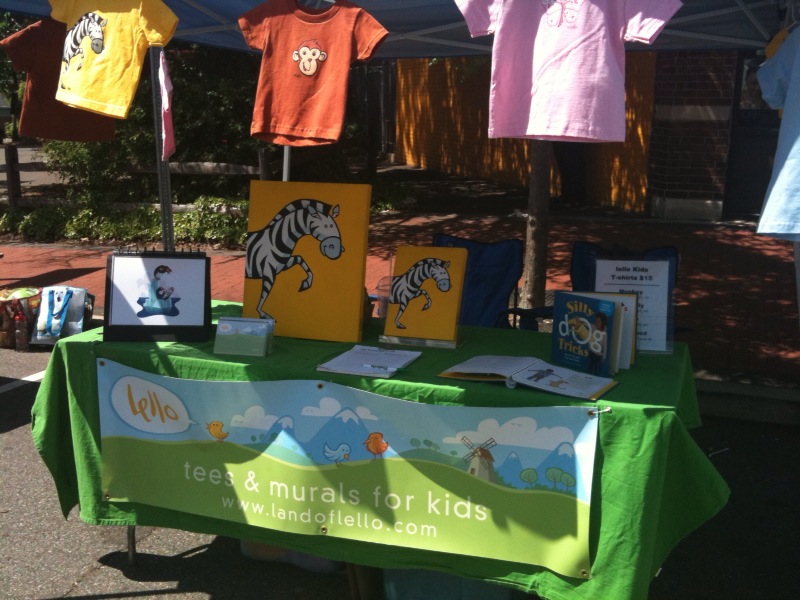 A big thank you to everyone who came out and chatted with us! And a special thanks to our booth neighbor, Rebecca, who does marketing for the Maplewood Patch. We had a great time hanging with her, and we were in awe of her mad skills engaging people as they walked by. She also helped introduced us to the folks from Sparkhouse kids toy store in South Orange, who are now featuring our zebra canvas and t-shirts for sale in their store! It's a proud milestone for us, so make sure to stop by and tell them you're a lello fan!