Thursday, June 11th, 2009
Frank Daenen has been a favorite illustrator of mine for some time… I can't even remember how I came across his work, but I'm glad I did. Frank is an accomplished Belgian children's book illustrator, and his original compositions, color/texture usage, and view of the world are things that I both admire and aspire to. If you haven't have the privilege of seeing Frank's work, you can check out his collection online here: http://www.flickr.com/photos/frankdaenen/
A few weeks back, after attempts to get my hands on his books here in the U.S. had gone nowhere, I emailed Frank to ask if he had any suggestions. To my great surprise, he offered to ship me his books personally. They arrived a short while ago… and I'm in awe. Although they're not written in English and we can't understand a word, it hasn't stopped me and my eldest (Jackson, 4 years and 355 days old) from flipping through each book at story time, making up our own plotlines and dialogue for each page.
Jackson, as well as dad, is especially intrigued by the little illustrations Frank drew on the inside cover of each book before shipping them to us. How cool is it that an artist thousands of miles away sent us books of his drawings, including one that was hand-drawn especially for us? Very cool indeed.
In no particular order, here are books I ordered:
Frank Daenen's newest book called, Een Huis Voor Wiezewotje …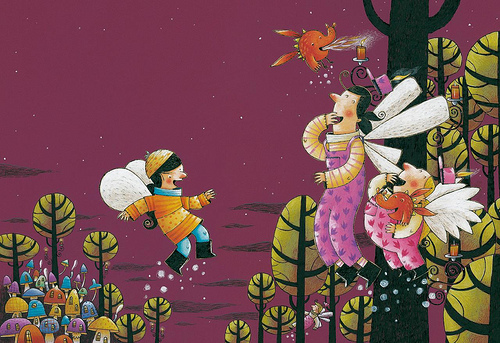 … A book of bunnies called, Laps En Wieb …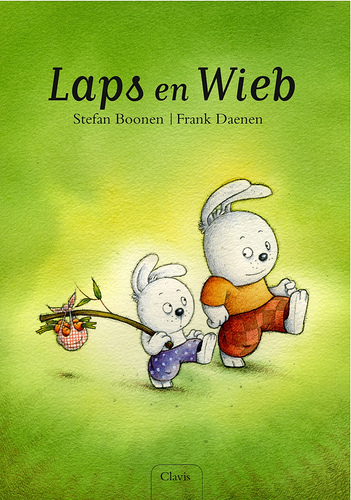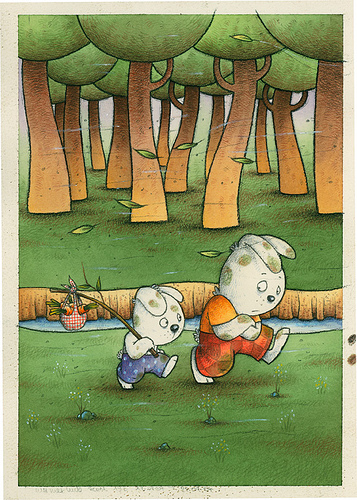 … And a book where a mouse, cat and dog appear to cause havoc in a young boy's house called, Muizenbeetje …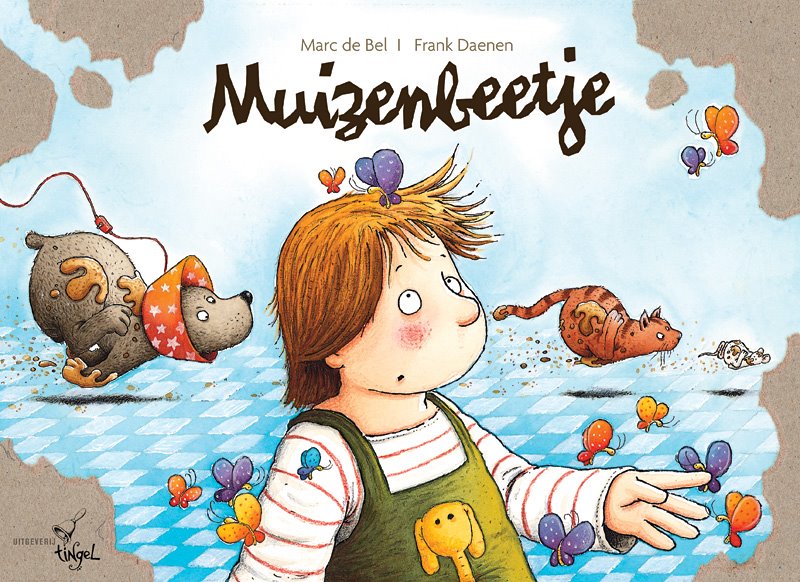 Not pictured are the interior illustrations Frank personally drew for us… You'll just have to order your own books for that enjoyment.