Wednesday, September 24th, 2008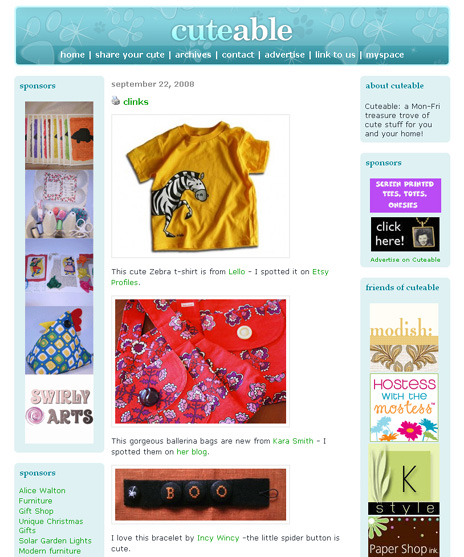 Just want to give a quick shout-out to Cuteable.com for highlighting our yellow zebra shirt this week. Thanks!
Thanks as well to everyone who has dropped us a note of encouragement, or to let us know that you're a fan of our work. It really does mean a lot, and we love hearing from you!