Tuesday, May 13th, 2008 at 3:29 pm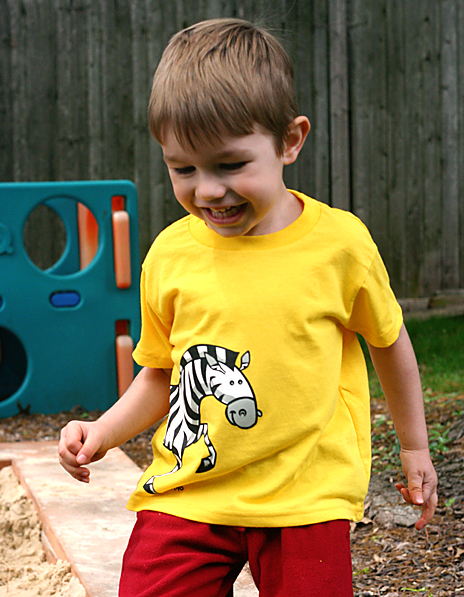 Be the first to get your very own pink butterfly, brown monkey and yellow zebra tee this Sunday, May 18th when we debut the shirts at this year's Maplewood Mayfest. The fest starts at 11am and continues to 5pm on Springfield Avenue right here in good'o Maplewood, New Jersey. Tees will be available in infant and toddler sizes.
Can't make it and really, really want a tee? Don't worry… they'll be available for purchase online following the fest.
Hope to see you there!