Thursday, June 28th, 2007
It's only taken us a month to say so… Thanks to everyone who stopped by to chat, put their name on our mailing list and/or buy our first t-shirt. Thanks also to Beth over at Wooden You Know and all of the other dedicated souls who organized the fest. We met many wonderful people and had a great time!
Here are some fun pics from the event, starting with our favorite ;)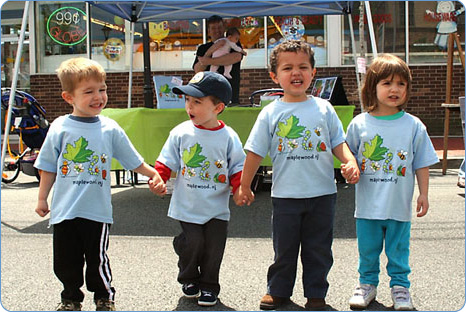 (Click the picture to view more)
If you have pics of your little ones' wearing the lello Maplewood t-shirt, send 'em to us. We'd love to start a gallery of our friends.
And speaking of Maplewood t-shirts, we have a few left, so if you missed Mayfest and would dig a shirt, give us a shout.
More later.